when they poison the bogs we will still braid sweetgrass Diptych Set #1
Regular price
$2,645.00 USD
Regular price
Sale price
$2,645.00 USD
Unit price
per

2020
Diptych, 2 photographs printed on Epson Premium Lustre Photopaper (240gsm)
My feet, wrapped in auntie's sealskin boots. They are planted on Sacred Buffalo Guardian Mountain. I wrap three 18-yard strands of neon orange flagging tape around a spruce tree. I couple the synthetic strands and prepare three threads to braid. Each thread represents a Mi'kmaw word for Creator and the energies of creation: kisu'lkw, tekweyu'lkw, jikeyulkw. I turn my back to the tree and face the mountain, untangling yards of petroleum-based material twisted in juniper bushes and around my ankles. The weather is cold, I nestle my body to the ground for warmth. My hands crack, plastic slices my skin. My hands do not leave the braid, the umbilical cord connecting me to Wsitqamu'k. Light in the sky shifts. I untangle, I braid, and I pray. Braiding is a sacred act. Women taught me to braid.
Shipping + Returns
Share
Contact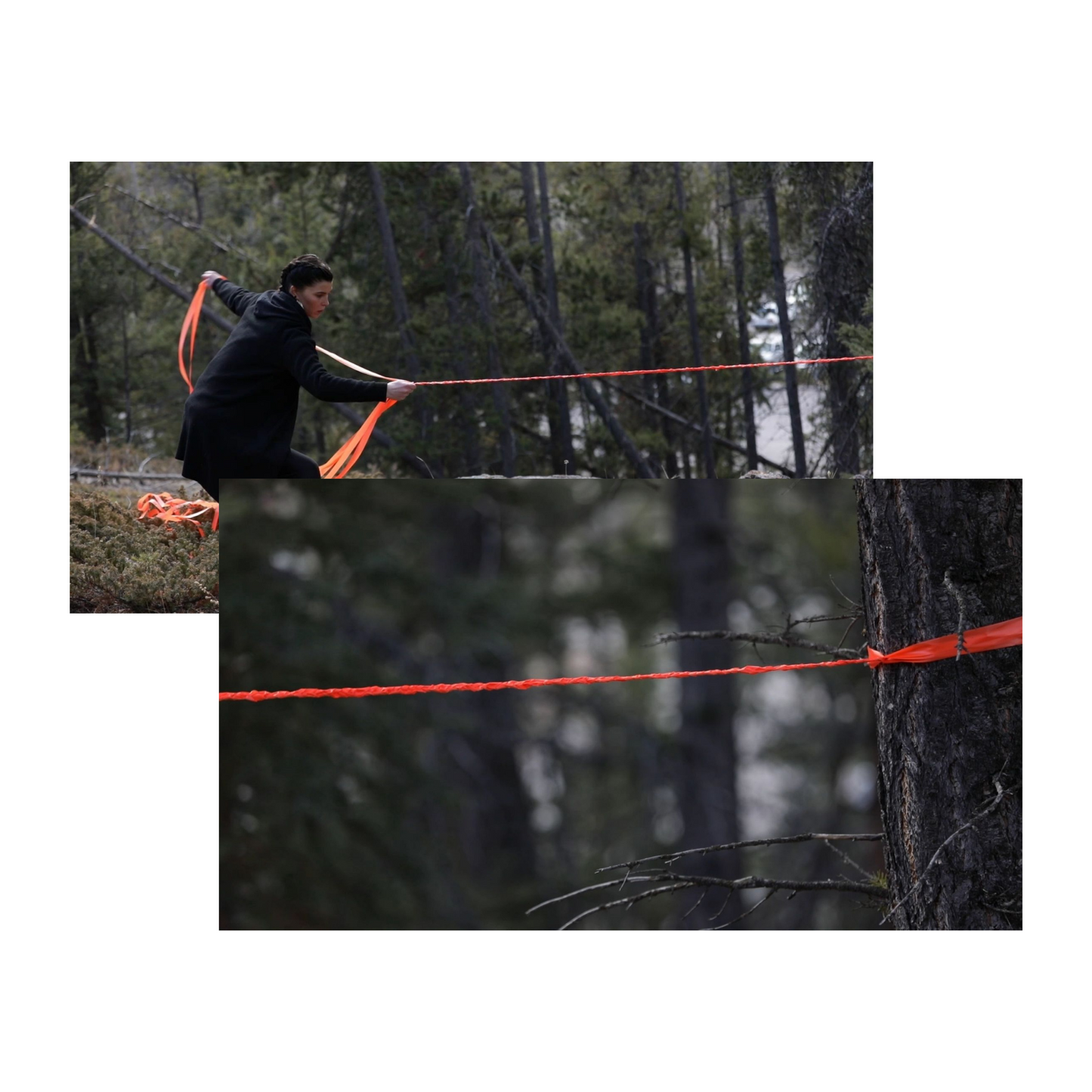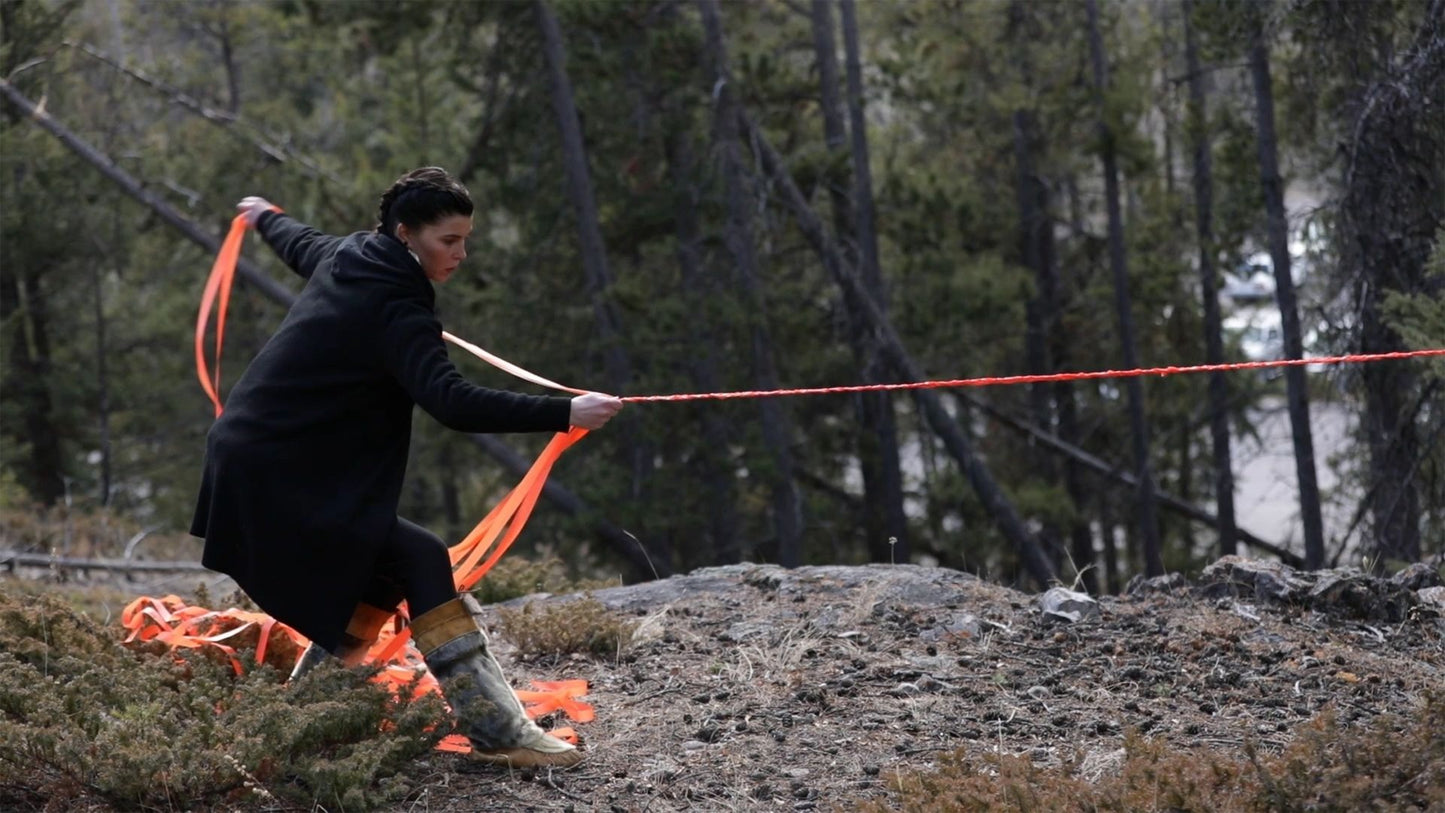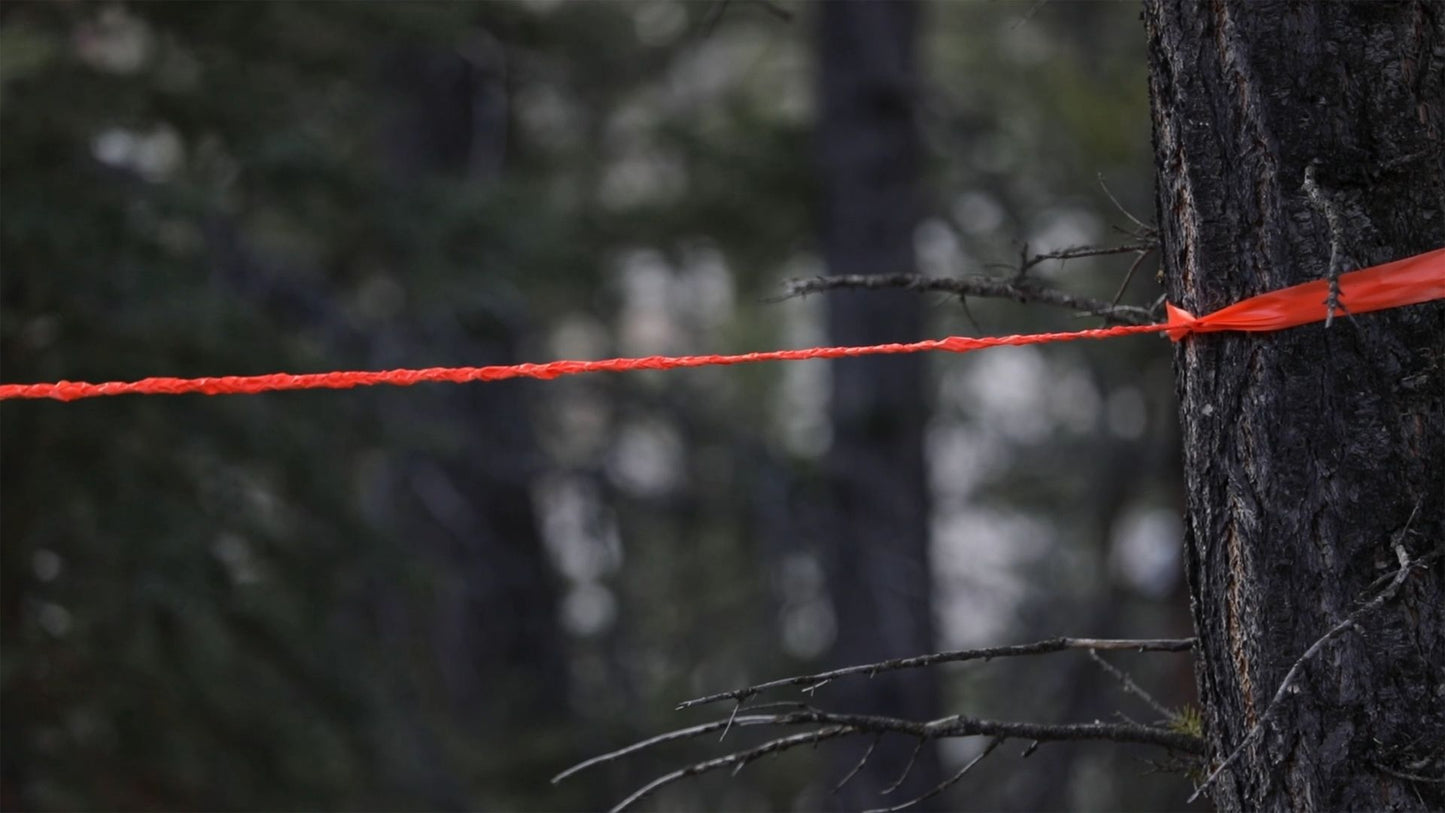 Shipping & Returns
Shipping
IOTA Studios offers free shipping on all orders within Canada, with the exception of framed artworks and sculptures. 
International shipping rates are calculated upon checkout. 
Packages are shipped by Canada Post.
Depending on size, prints are wrapped in with a stiffener, sealed in a plastic and shipped flat or carefully rolled in a sturdy box.
In the description of each artwork, it is specified whether it is digitally signed or hand signed. 
The final date for holiday orders is December 1st, in order to allow ample time for processing and shipping. Orders placed after December 1st will not arrive before the holidays.  
Please reach out to iotastudiogallery@gmail.com for any specific shipping and handling questions. Orders ship within 10 business days. 
Returns
If you have any issues with your artwork acquisition please email us at iotastudiogallery@gmail.com. We do not accept returns or exchanges. If your works arrive damaged, please notify us with images of the artwork within 14 days of delivery. Damaged digital prints will be replaced at the cost of IOTA, and in the case that a unique and irreplaceable artwork is damaged, IOTA will lead a claim process with shippers and the client will be offered a store credit or refund for the value of the artwork. 
Public Display
Artwork purchased through IOTA Studio Gallery is not for public display. Canadian Artists' Representation/Le Front des artistes canadiens (CARFAC) sets presentation standards for Canadian artists, which require that artists be paid equitably for their work, including exhibitions. If the artwork is to be displayed publicly, or in an exhibition, IOTA Studios or the artist must be contacted directly to discuss presentation fees for the artist.
Contact for shipping information
TK