The Outer Seam 3
Contact us
for pricing and shipping details.

2018
polyurethane tarp on embroidery hoop
Amy Malbeuf creates a reflection on historical Métis material culture, and references historical and contemporary modes of exchange in this work. She uses this rounded shape across many artworks, and it reflects the artist's interpretation of a Métis fire bag.
Shipping + Returns
Share
Contact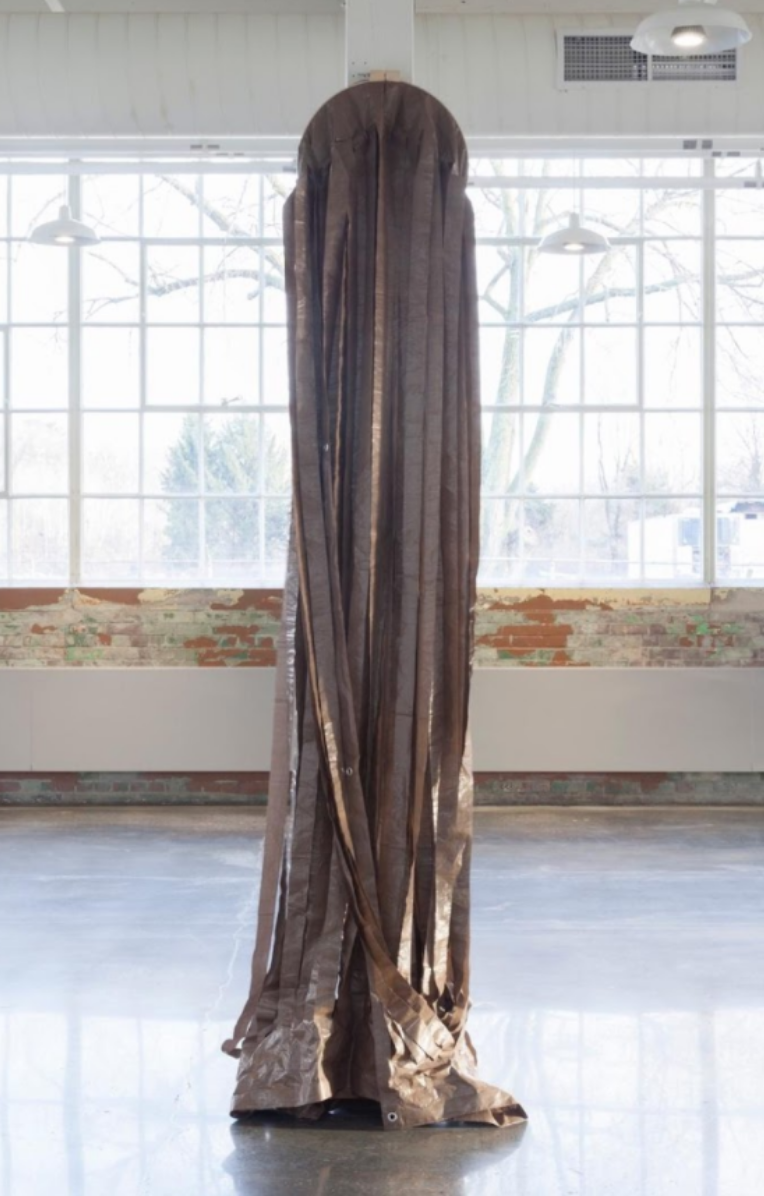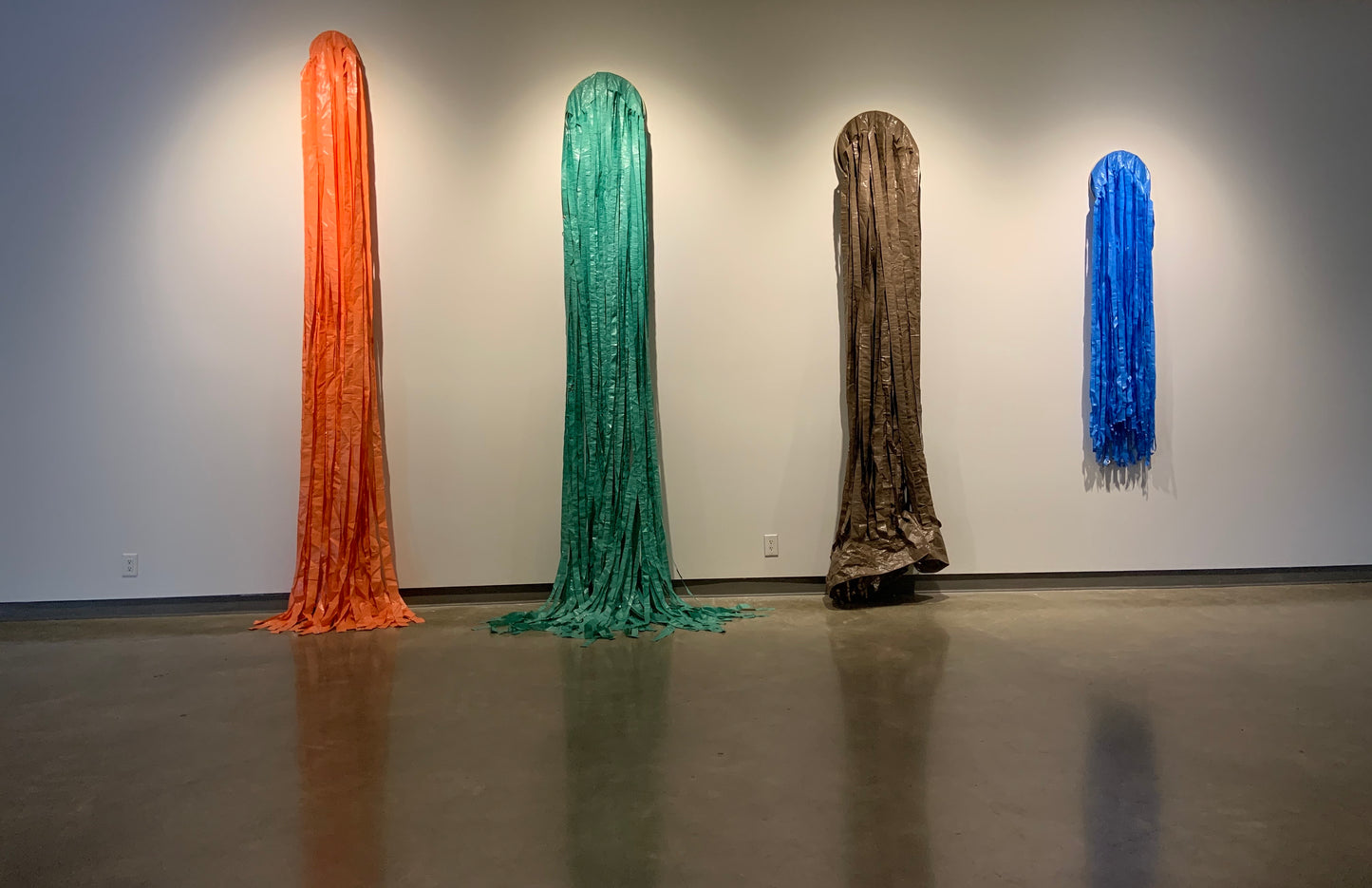 Shipping & Returns
Shipping
IOTA Studios offers free shipping on all orders within Canada, with the exception of framed artworks and sculptures. 
International shipping rates are calculated upon checkout. 
Packages are shipped by Canada Post.
Depending on size, prints are wrapped in with a stiffener, sealed in a plastic and shipped flat or carefully rolled in a sturdy box.
In the description of each artwork, it is specified whether it is digitally signed or hand signed. 
The final date for holiday orders is December 1st, in order to allow ample time for processing and shipping. Orders placed after December 1st will not arrive before the holidays.  
Please reach out to iotastudiogallery@gmail.com for any specific shipping and handling questions. Orders ship within 10 business days. 
Returns
If you have any issues with your artwork acquisition please email us at iotastudiogallery@gmail.com. We do not accept returns or exchanges. If your works arrive damaged, please notify us with images of the artwork within 14 days of delivery. Damaged digital prints will be replaced at the cost of IOTA, and in the case that a unique and irreplaceable artwork is damaged, IOTA will lead a claim process with shippers and the client will be offered a store credit or refund for the value of the artwork. 
Public Display
Artwork purchased through IOTA Studio Gallery is not for public display. Canadian Artists' Representation/Le Front des artistes canadiens (CARFAC) sets presentation standards for Canadian artists, which require that artists be paid equitably for their work, including exhibitions. If the artwork is to be displayed publicly, or in an exhibition, IOTA Studios or the artist must be contacted directly to discuss presentation fees for the artist.
Contact for shipping information
TK