Slack Feeders
Regular price
$171.00 USD
Regular price
Sale price
$171.00 USD
Unit price
per

2014
Photograph printed on Epson Premium Lustre Photopaper 240gsm
This print series belongs to the larger body of work 'Spectres of Shortwave,' which includes a feature length film, and a variety of art installations, performances, and sound pieces, all incorporating documentation of the Radio Canada International (RCI) shortwave towers. 
Creation of 'Spectres of Shortwave' spanned a 7-year period (2009 – 2016), and was funded by the Canada Council for the Arts, the Arts Board of New Brunswick, and the National Film Board of Canada, among other funding agencies. Creative work on this project was developed during artist residencies at Studio Prim in Montreal, Wave Farm Transmission Arts in upstate New York, and at the Millenium Film Workshop in New York City. After embarking upon this project, the RCI site was defunded, decommissioned, and slated for demolition, so 'Spectres of Shortwave' was then extended to include documentation of the historic site's demolition.
Built during World War 2 for broadcasts to Europe and Africa, the Radio Canada International shortwave relay site played a significant role in worldwide communications history. RCI continued to broadcast around the world during the Cold War, not only for Canada, but also relaying transmissions for Radio Free Europe. Located in Sackville, New Brunswick, it was perfectly positioned to transmit across the Atlantic Ocean, and covered most of the globe with its transmissions. It was the only high power shortwave relay station in Canada. After major budget cuts in 2012, it was announced that the site would be shut down. The last Canadian international shortwave broadcast was sent in June of 2012, the final international relays were sent in October 2012, the last arctic broadcast (and the final broadcast to ever transmit from this site) was sent in November 2012. Demolition of the towers and other exterior structures took place between January and April 2014.
During the course of 'Spectres of Shortwave' production, over 10,000 photographs were taken of the RCI site. These include photographs that were captured while climbing two of the towers, close-ups of the infrastructure itself, and documentation of the demolition.
Shipping + Returns
Share
Contact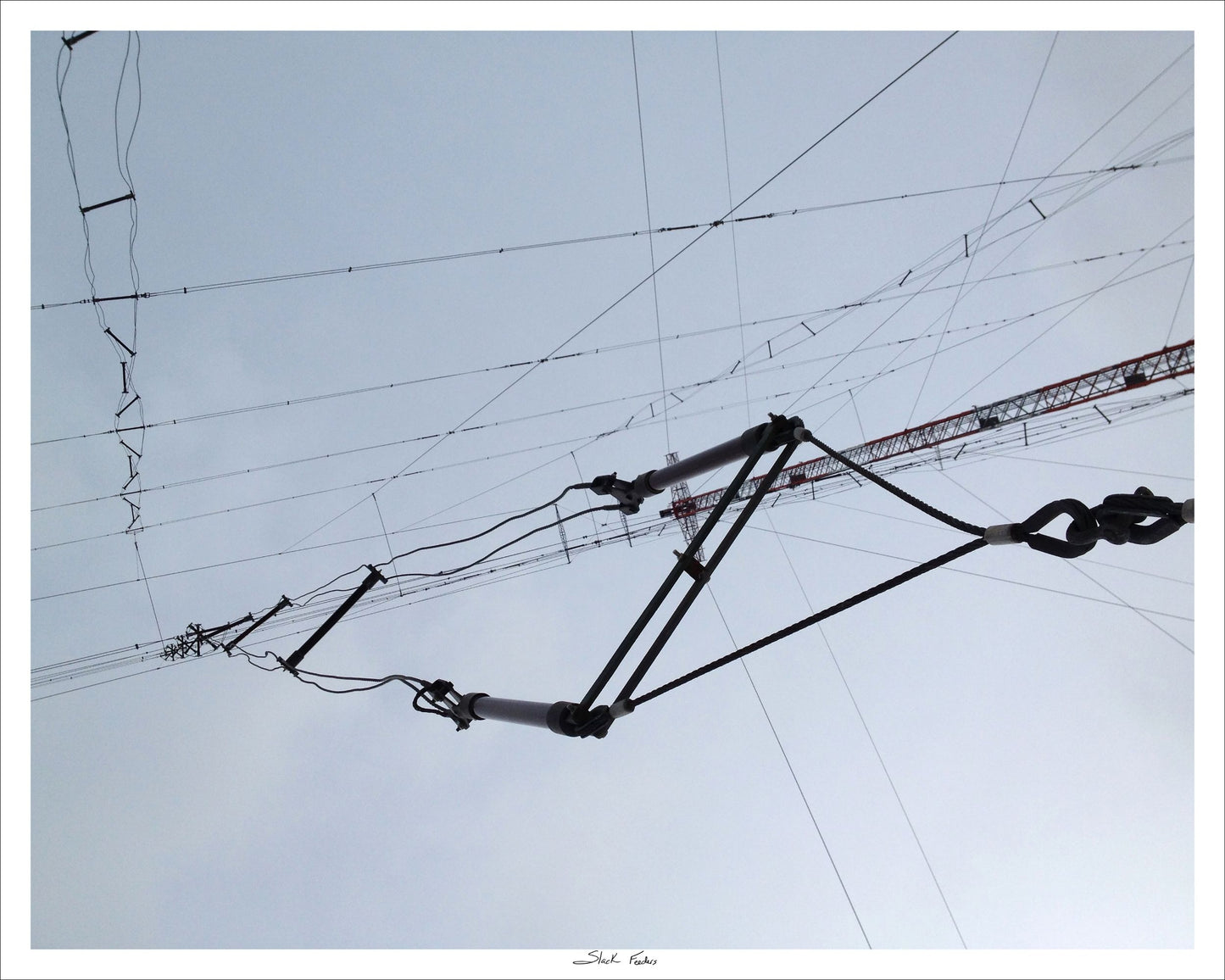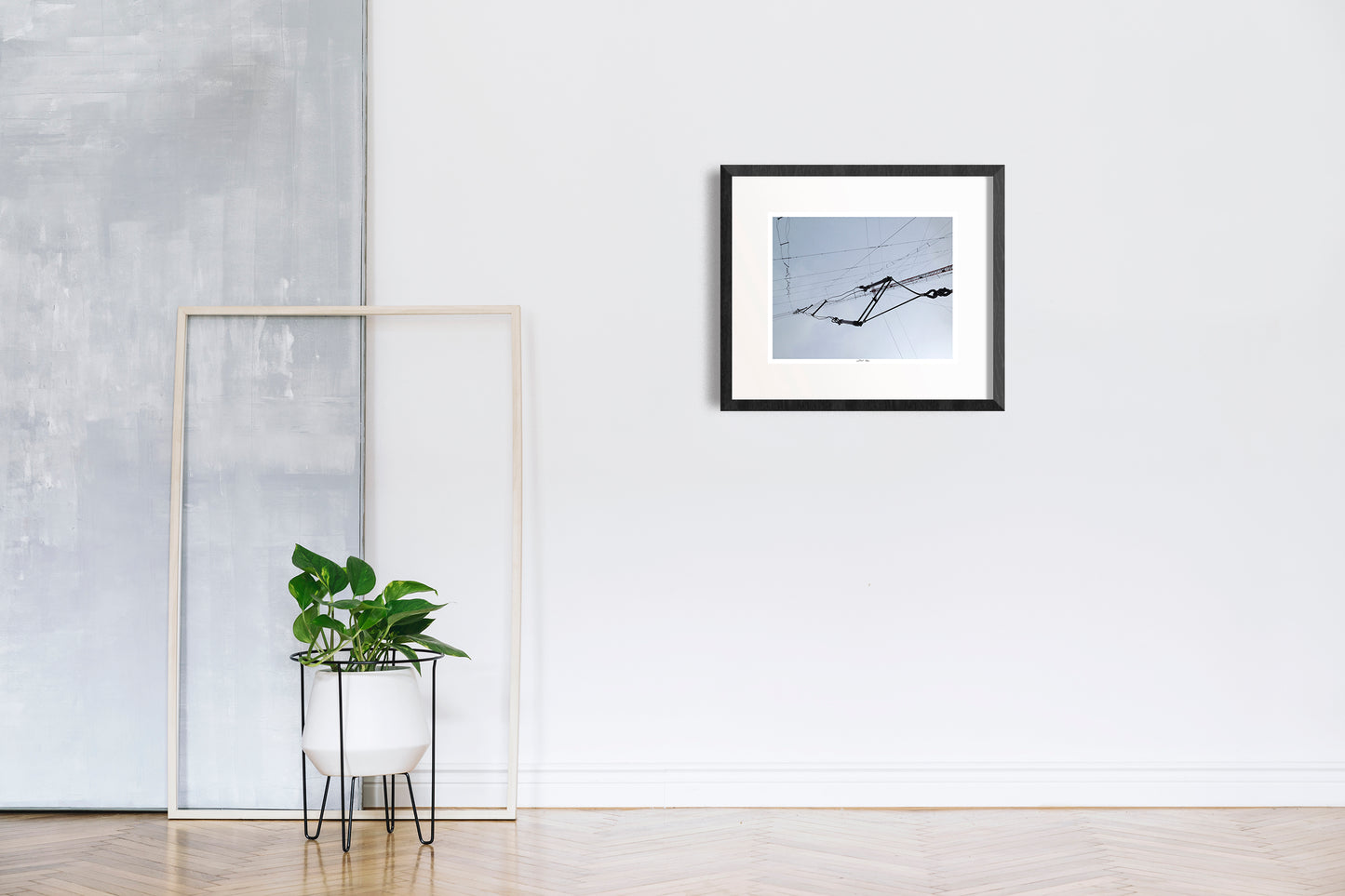 Shipping & Returns
Shipping
IOTA Studios offers free shipping on all orders within Canada, with the exception of framed artworks and sculptures. 
International shipping rates are calculated upon checkout. 
Packages are shipped by Canada Post.
Depending on size, prints are wrapped in with a stiffener, sealed in a plastic and shipped flat or carefully rolled in a sturdy box.
In the description of each artwork, it is specified whether it is digitally signed or hand signed. 
The final date for holiday orders is December 1st, in order to allow ample time for processing and shipping. Orders placed after December 1st will not arrive before the holidays.  
Please reach out to iotastudiogallery@gmail.com for any specific shipping and handling questions. Orders ship within 10 business days. 
Returns
If you have any issues with your artwork acquisition please email us at iotastudiogallery@gmail.com. We do not accept returns or exchanges. If your works arrive damaged, please notify us with images of the artwork within 14 days of delivery. Damaged digital prints will be replaced at the cost of IOTA, and in the case that a unique and irreplaceable artwork is damaged, IOTA will lead a claim process with shippers and the client will be offered a store credit or refund for the value of the artwork. 
Public Display
Artwork purchased through IOTA Studio Gallery is not for public display. Canadian Artists' Representation/Le Front des artistes canadiens (CARFAC) sets presentation standards for Canadian artists, which require that artists be paid equitably for their work, including exhibitions. If the artwork is to be displayed publicly, or in an exhibition, IOTA Studios or the artist must be contacted directly to discuss presentation fees for the artist.
Contact for shipping information
TK