Murmurations (I)
Regular price
$341.00 USD
Regular price
Sale price
$341.00 USD
Unit price
per

2020
Printed on Epson Premium Lustre Photopaper 240gsm

When the term "social distancing" entered our vocabulary in late February 2020 it seemed like a strange concept. Moving through public space felt uncertain and uncomfortable while navigating a two-meter boundary between our bodies and others. Directional marks appeared on the floors of grocery stores- arrows and lines directing traffic flow through the aisles, showing us where to pause, turn, stop and form lines like a complex game of hopscotch. Now we navigate our streets much more gracefully, shifting aside to let others pass, smiling from a distance while we perform the loops and turns required to hold ourselves in four metres squared. We have learned the choreography of social distancing. This is already a familiar choreography for birds. When flying in "murmuration" birds maintain awareness of the seven birds nearest to them, responding to the movements of their neighbours to maintain the synchronous movement of the flock. In a way the pandemic has made us more acutely aware of our own interdependence as a species- recognizing that we must act as a unified body to combat the virus. We move now in flocks, aware of those around us, towards our common goal.Murmurations: Scores for Social Distancing are a series of dance works based on bird flocking behaviour. The choreography will require seven dancers to perform an interconnected set of movements while never coming within two meters of each other. As a public art work Murmurations will be shown through its notation- directional markings that form a choreographic score painted onto pavement. These markings will reference the social distancing directions that we now see in public space. The work will exist as a visual score for our social distancing choreography, and an invitation to follow the directional markings on the pavement to perform the dance.
Shipping + Returns
Share
Contact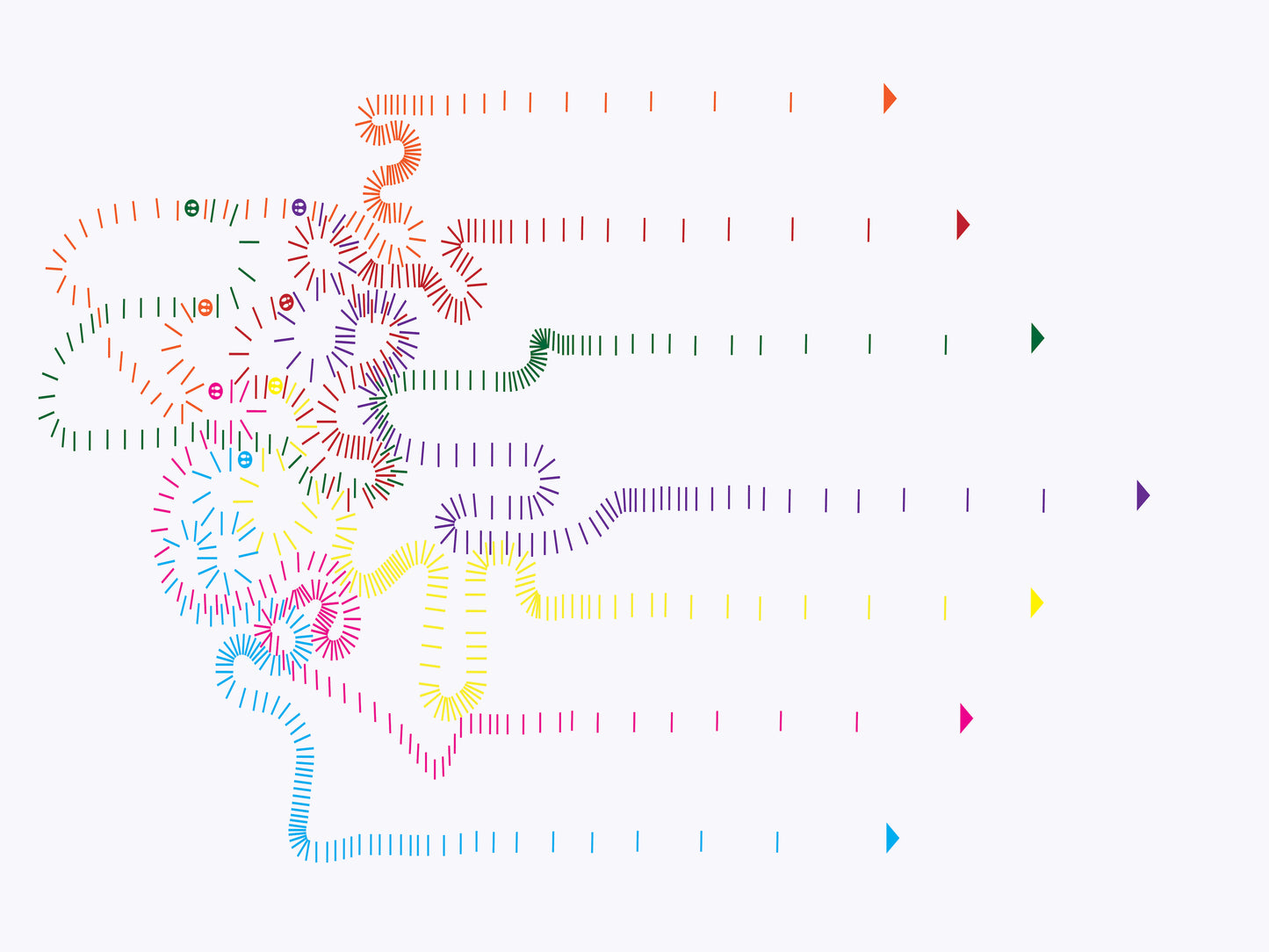 Shipping & Returns
Shipping
IOTA Studios offers free shipping on all orders within Canada, with the exception of framed artworks and sculptures. 
International shipping rates are calculated upon checkout. 
Packages are shipped by Canada Post.
Depending on size, prints are wrapped in with a stiffener, sealed in a plastic and shipped flat or carefully rolled in a sturdy box.
In the description of each artwork, it is specified whether it is digitally signed or hand signed. 
The final date for holiday orders is December 1st, in order to allow ample time for processing and shipping. Orders placed after December 1st will not arrive before the holidays.  
Please reach out to iotastudiogallery@gmail.com for any specific shipping and handling questions. Orders ship within 10 business days. 
Returns
If you have any issues with your artwork acquisition please email us at iotastudiogallery@gmail.com. We do not accept returns or exchanges. If your works arrive damaged, please notify us with images of the artwork within 14 days of delivery. Damaged digital prints will be replaced at the cost of IOTA, and in the case that a unique and irreplaceable artwork is damaged, IOTA will lead a claim process with shippers and the client will be offered a store credit or refund for the value of the artwork. 
Public Display
Artwork purchased through IOTA Studio Gallery is not for public display. Canadian Artists' Representation/Le Front des artistes canadiens (CARFAC) sets presentation standards for Canadian artists, which require that artists be paid equitably for their work, including exhibitions. If the artwork is to be displayed publicly, or in an exhibition, IOTA Studios or the artist must be contacted directly to discuss presentation fees for the artist.
Contact for shipping information
TK