Listening Though Rocks, Paddles, Baskets, Lids & Seats
Regular price
$836.00 USD
Regular price
Sale price
$836.00 USD
Unit price
per

2018 
Silk Screen on Arches 88 
The work, "Listening through Rocks, Paddles, Baskets, Lids and Seats "is part of an edition of silkscreens on paper. The work, much like ongoing and previous works from my practice are derived from known patterns, symbols and colours from various Mi'kmaq and Beothuk sources of visual culture. The starting point for each of these artworks begins with revisiting patterns found in Mi'kmaq porcupine quillwork. Over the past decade I have observed various pieces of quillwork online, in historical texts and have had the honour of visiting them in museums nationally and Internationally. It's through these visits and time spent with cultural objects of this territory that I've begun to further explore the design, symbolism and history of these intricate and beautiful art forms. Most of the porcupine quillwork that I have been researching exists in museum collections in the form of baskets, containers, chair seat covers and wall hangings. This series serves as a reflection and throwback to my original explorations of Mi'kmaq and Beothuk Visual culture when this series began to take full form in 2013-14. Each work in this ongoing series is focused on home, Ktaqamkuk. Its about connecting and visiting with this visual language, remembering and reimagining our relations to each other, to our histories and with the land. For me, no matter where I am in the world I always feel an unbroken connection with this place.
Shipping + Returns
Share
Contact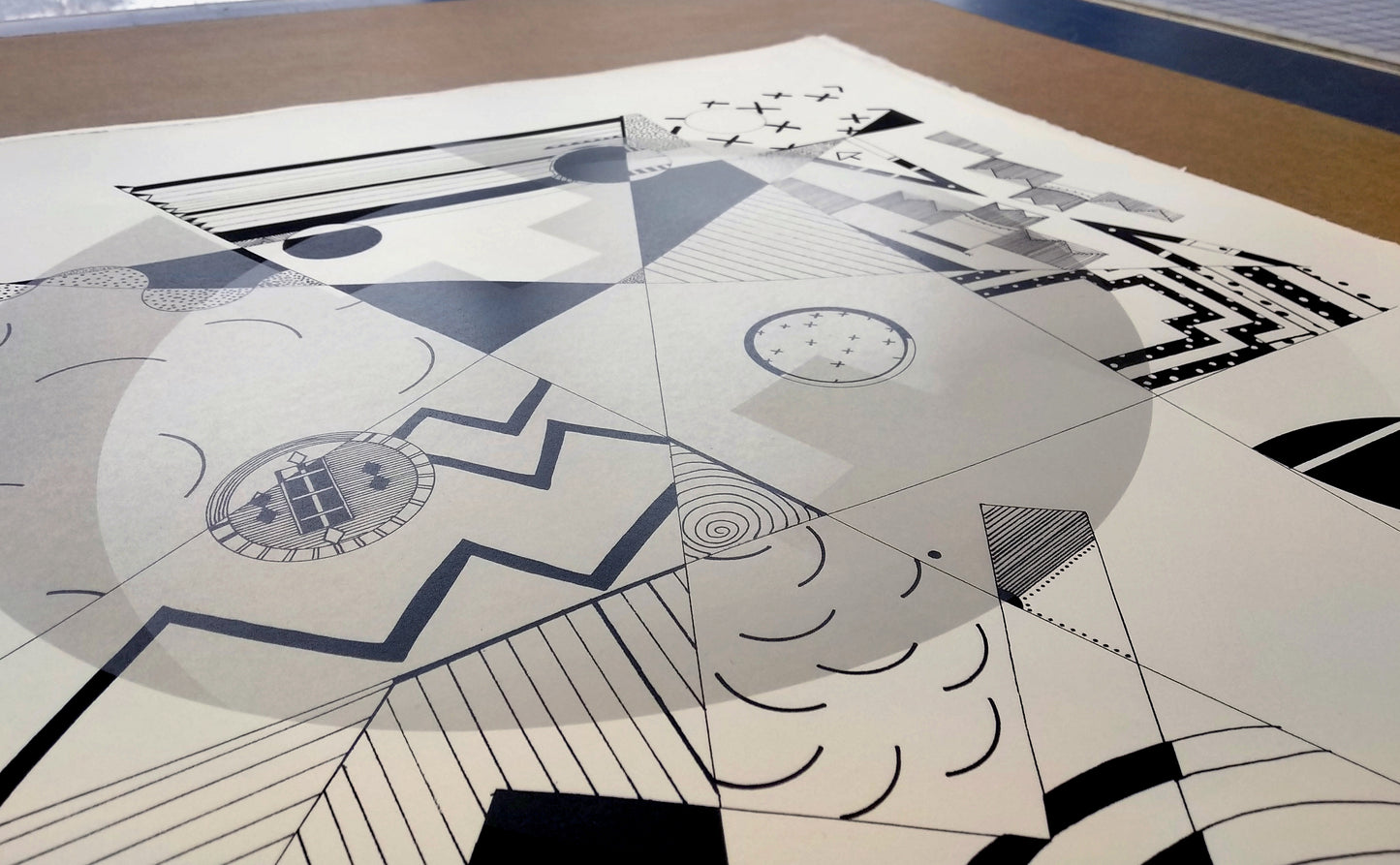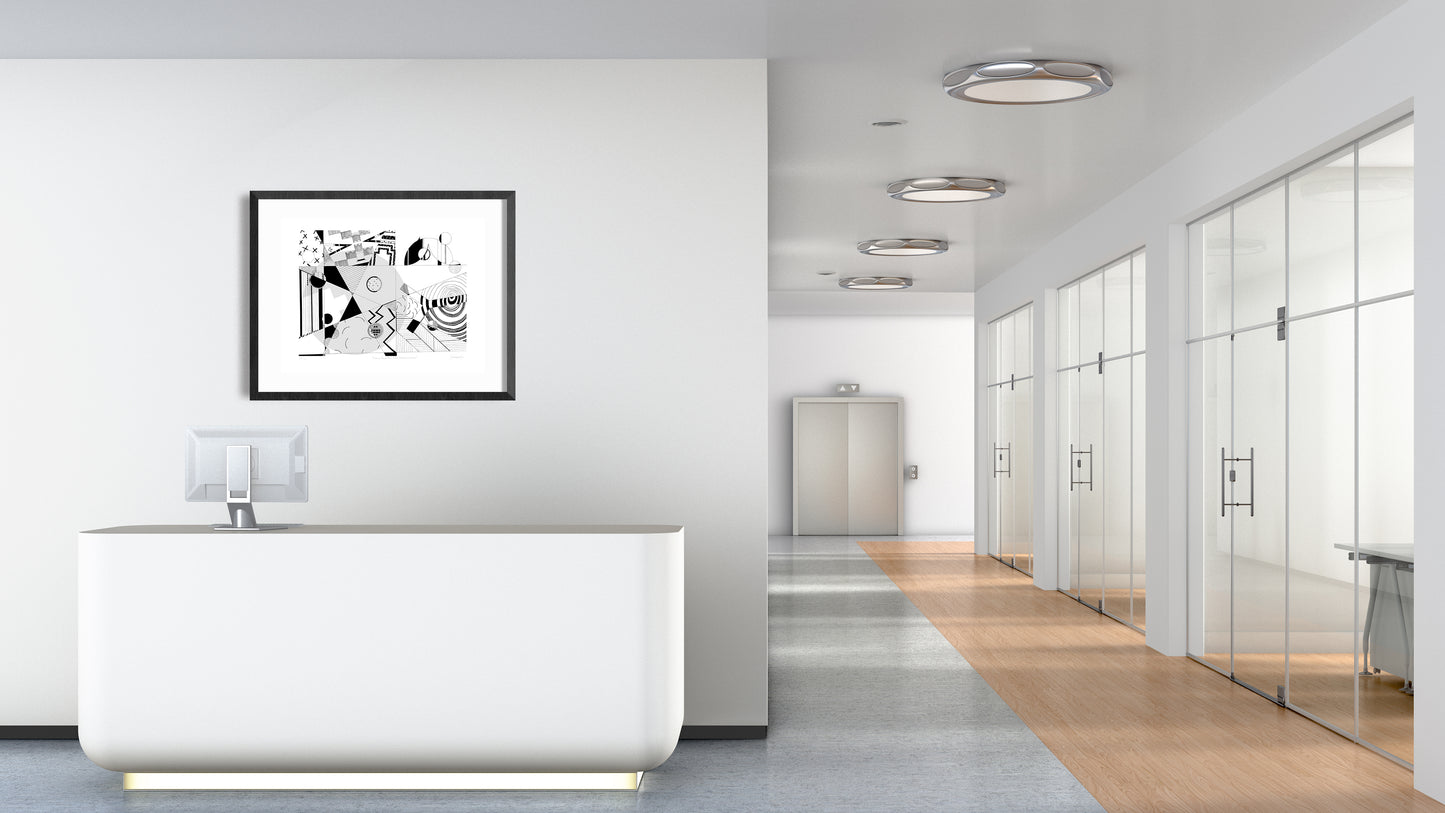 Shipping & Returns
Shipping
IOTA Studios offers free shipping on all orders within Canada, with the exception of framed artworks and sculptures. 
International shipping rates are calculated upon checkout. 
Packages are shipped by Canada Post.
Depending on size, prints are wrapped in with a stiffener, sealed in a plastic and shipped flat or carefully rolled in a sturdy box.
In the description of each artwork, it is specified whether it is digitally signed or hand signed. 
The final date for holiday orders is December 1st, in order to allow ample time for processing and shipping. Orders placed after December 1st will not arrive before the holidays.  
Please reach out to iotastudiogallery@gmail.com for any specific shipping and handling questions. Orders ship within 10 business days. 
Returns
If you have any issues with your artwork acquisition please email us at iotastudiogallery@gmail.com. We do not accept returns or exchanges. If your works arrive damaged, please notify us with images of the artwork within 14 days of delivery. Damaged digital prints will be replaced at the cost of IOTA, and in the case that a unique and irreplaceable artwork is damaged, IOTA will lead a claim process with shippers and the client will be offered a store credit or refund for the value of the artwork. 
Public Display
Artwork purchased through IOTA Studio Gallery is not for public display. Canadian Artists' Representation/Le Front des artistes canadiens (CARFAC) sets presentation standards for Canadian artists, which require that artists be paid equitably for their work, including exhibitions. If the artwork is to be displayed publicly, or in an exhibition, IOTA Studios or the artist must be contacted directly to discuss presentation fees for the artist.
Contact for shipping information
TK