Hive World 4
Regular price
$303.00 USD
Regular price
Sale price
$303.00 USD
Unit price
per

2020
Printed on Fuji Pearl Metallic archival paper. Printed to bleed (to edge of paper). 

This is a limited series of prints which were carefully curated from amongst the many individual frames which comprise the stop-motion animated series of artworks, CYBERHIVE created by Ruth Marsh in 2018-2019. Each print depicts a different energetic aspect of the CYBERHIVE, a space wherein bionic future-bees maintain their existence within a cybernetic beehive. For several years, Ruth Marsh has been creating a series of artworks which focus specifically on bee disappearance and decrepitude. Solicited through an ongoing public call, hundreds of found, dead bees are sent through the mail to their Halifax studio from individuals across Canada. Once received, the bees are taxidermically preserved and meticulously repaired using discarded technology. The newly refurbished bees are then revived, frame-by-frame, through the process of stop motion animation. Approaching this work from a perspective which is part cyber-punk mad-scientist and part devoted, repair technician, their work mindfully employs techniques which mirror bee life itself. Through processes which are inherently labour intensive, repetitive and painstaking, and which exist at the cusp of DIY culture and science fiction, they are assembling artifacts and practices which build a wry vision of a future wherein the world's bees have perished due to human causes.
Shipping + Returns
Share
Contact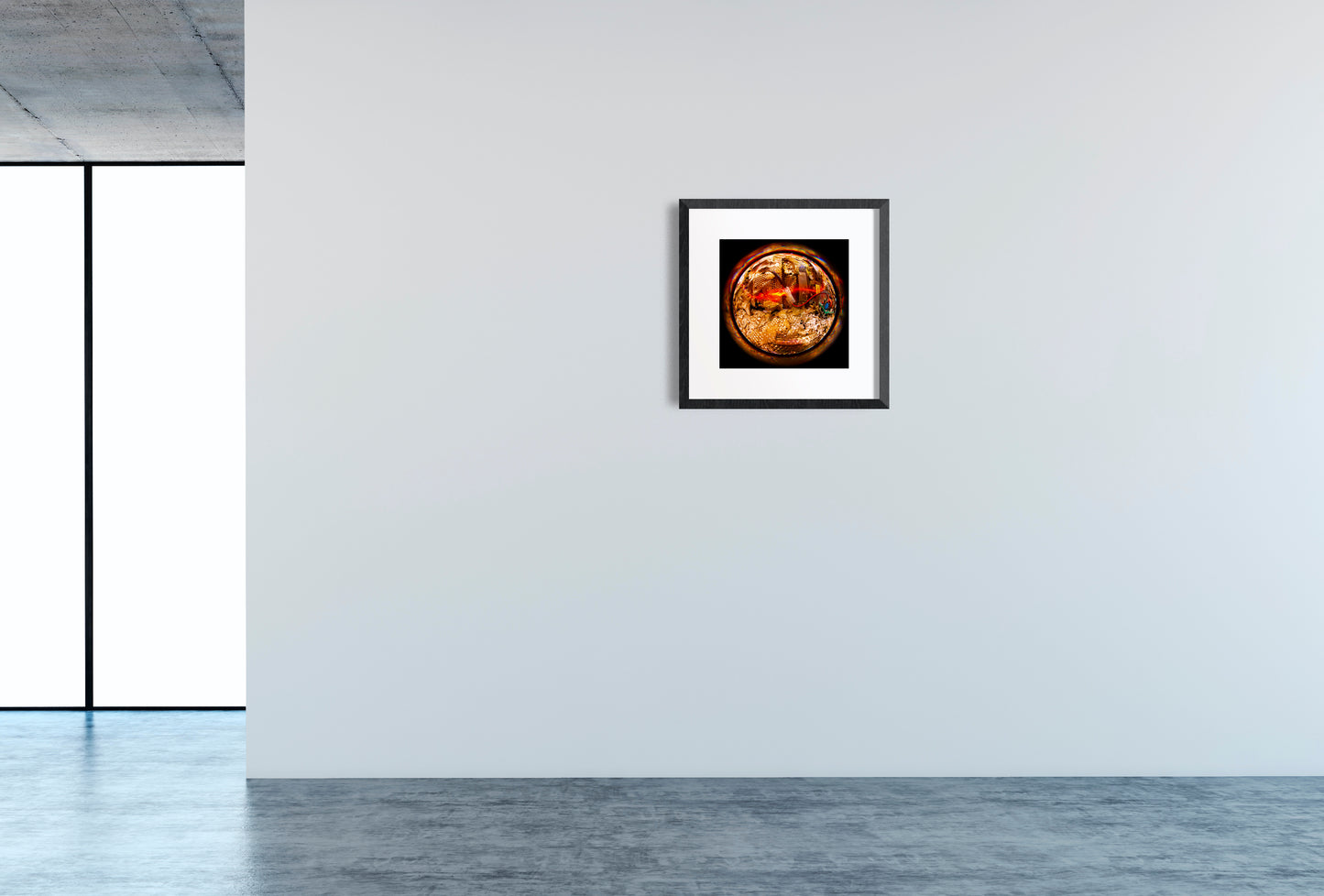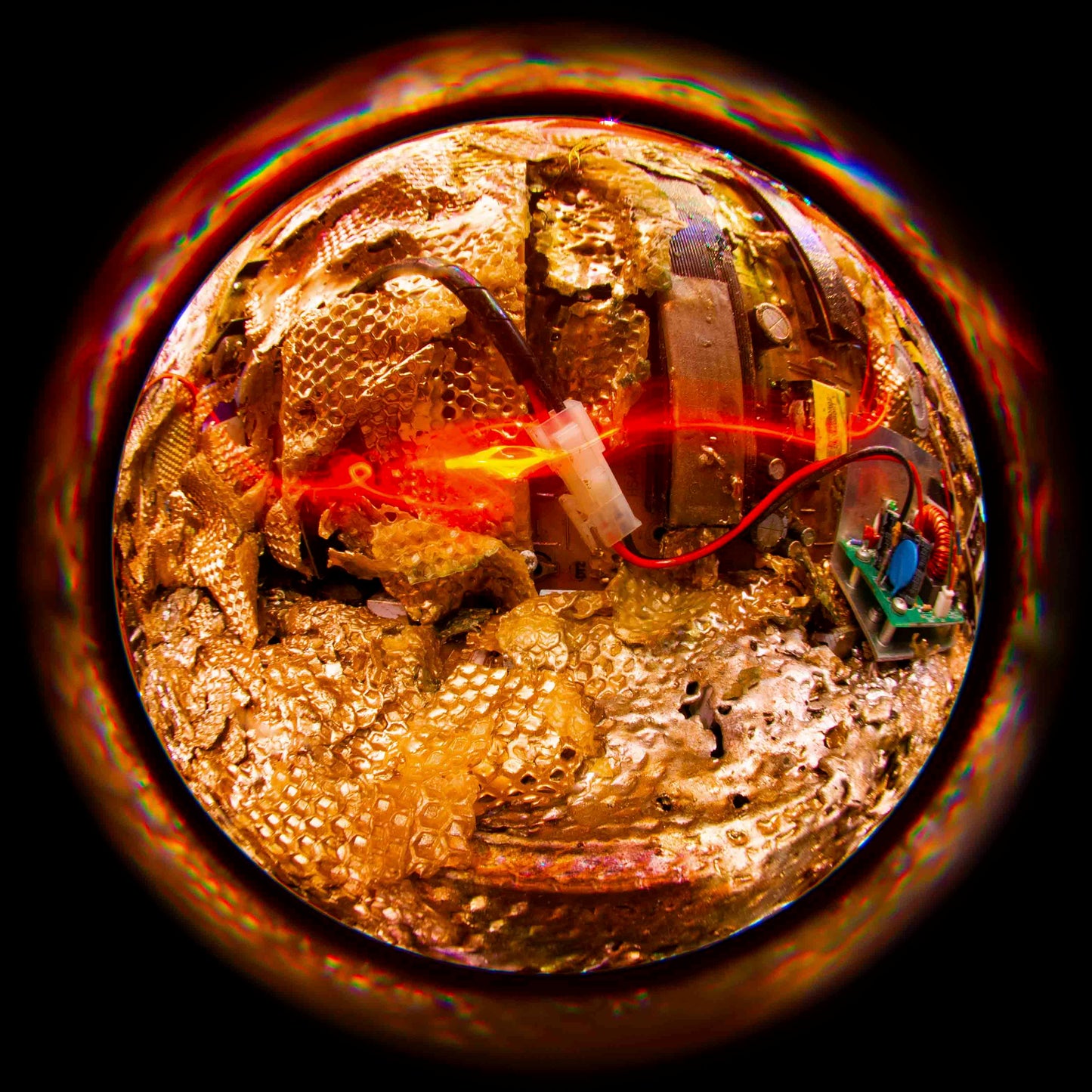 Shipping & Returns
Shipping
IOTA Studios offers free shipping on all orders within Canada, with the exception of framed artworks and sculptures. 
International shipping rates are calculated upon checkout. 
Packages are shipped by Canada Post.
Depending on size, prints are wrapped in with a stiffener, sealed in a plastic and shipped flat or carefully rolled in a sturdy box.
In the description of each artwork, it is specified whether it is digitally signed or hand signed. 
The final date for holiday orders is December 1st, in order to allow ample time for processing and shipping. Orders placed after December 1st will not arrive before the holidays.  
Please reach out to iotastudiogallery@gmail.com for any specific shipping and handling questions. Orders ship within 10 business days. 
Returns
If you have any issues with your artwork acquisition please email us at iotastudiogallery@gmail.com. We do not accept returns or exchanges. If your works arrive damaged, please notify us with images of the artwork within 14 days of delivery. Damaged digital prints will be replaced at the cost of IOTA, and in the case that a unique and irreplaceable artwork is damaged, IOTA will lead a claim process with shippers and the client will be offered a store credit or refund for the value of the artwork. 
Public Display
Artwork purchased through IOTA Studio Gallery is not for public display. Canadian Artists' Representation/Le Front des artistes canadiens (CARFAC) sets presentation standards for Canadian artists, which require that artists be paid equitably for their work, including exhibitions. If the artwork is to be displayed publicly, or in an exhibition, IOTA Studios or the artist must be contacted directly to discuss presentation fees for the artist.
Contact for shipping information
TK