becomes body of water - Diptych Set 1
Regular price
$3,778.00 USD
Regular price
Sale price
$3,778.00 USD
Unit price
per

2020
Film still, lustre digital print laminated on dibond mounted on metal u-channel subframe
becomes body of water is a series of film stills from a land-based performance in Musseau's home region of Elmastukwek, at the base of the Blomidon Mountains (part of the Appalachian mountain chain). She patiently braids long strands of grey fabric and neon green tulle. The strands are attached to an exposed root system in the bog during the autumn season. She activates the strands in the wind––braiding the past and present while moving towards a future. This is an embodied practice. Interweaving movement and endurance with the environment to generate an ephemeral expression. Musseau imagines the deeper relationship that our presence on the land has with the cosmos. She creates a narrative where the 22-foot braid transforms into a body of water flowing through Skite'kmujuawti, the milky way. 
Shipping + Returns
Share
Contact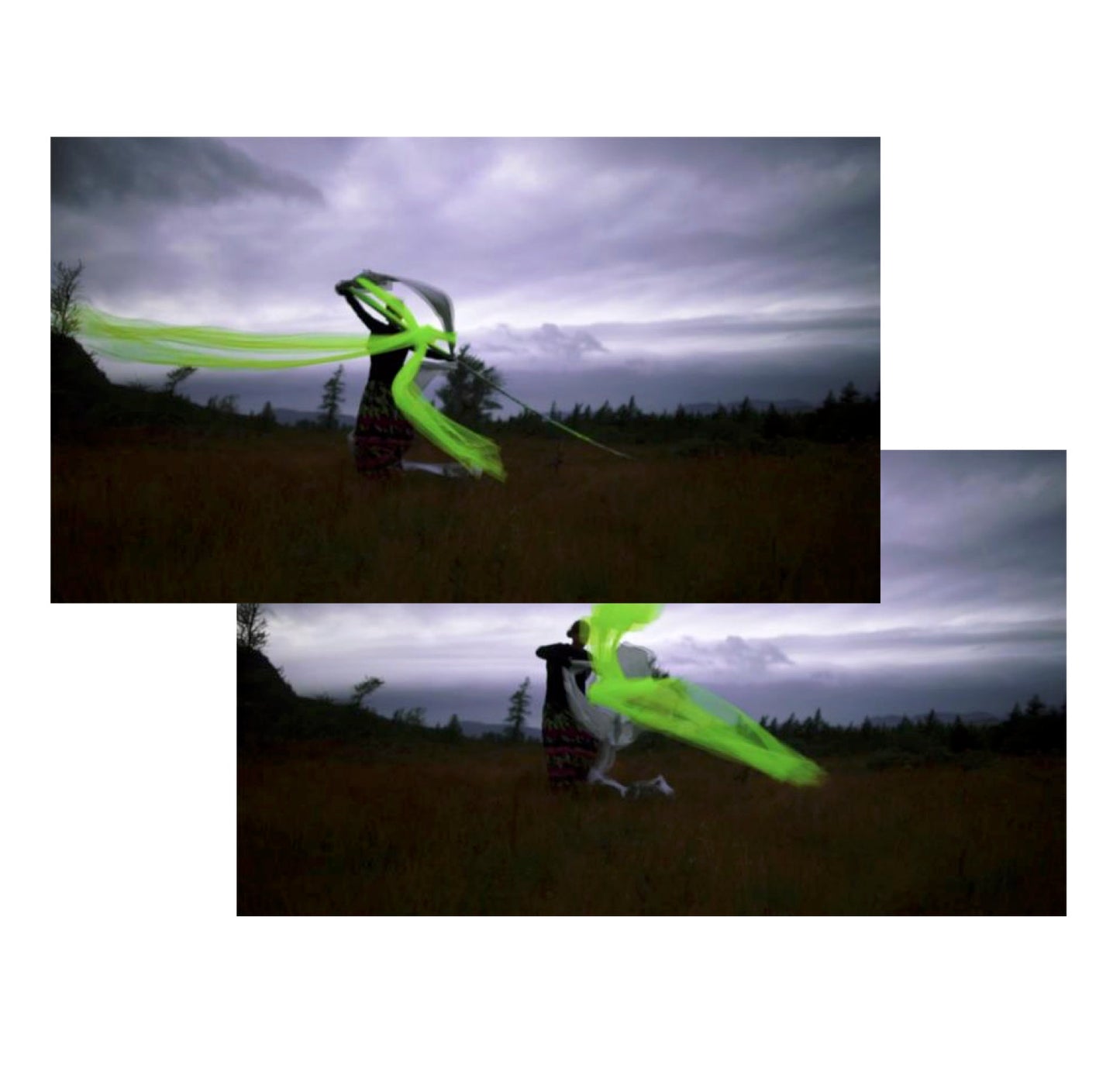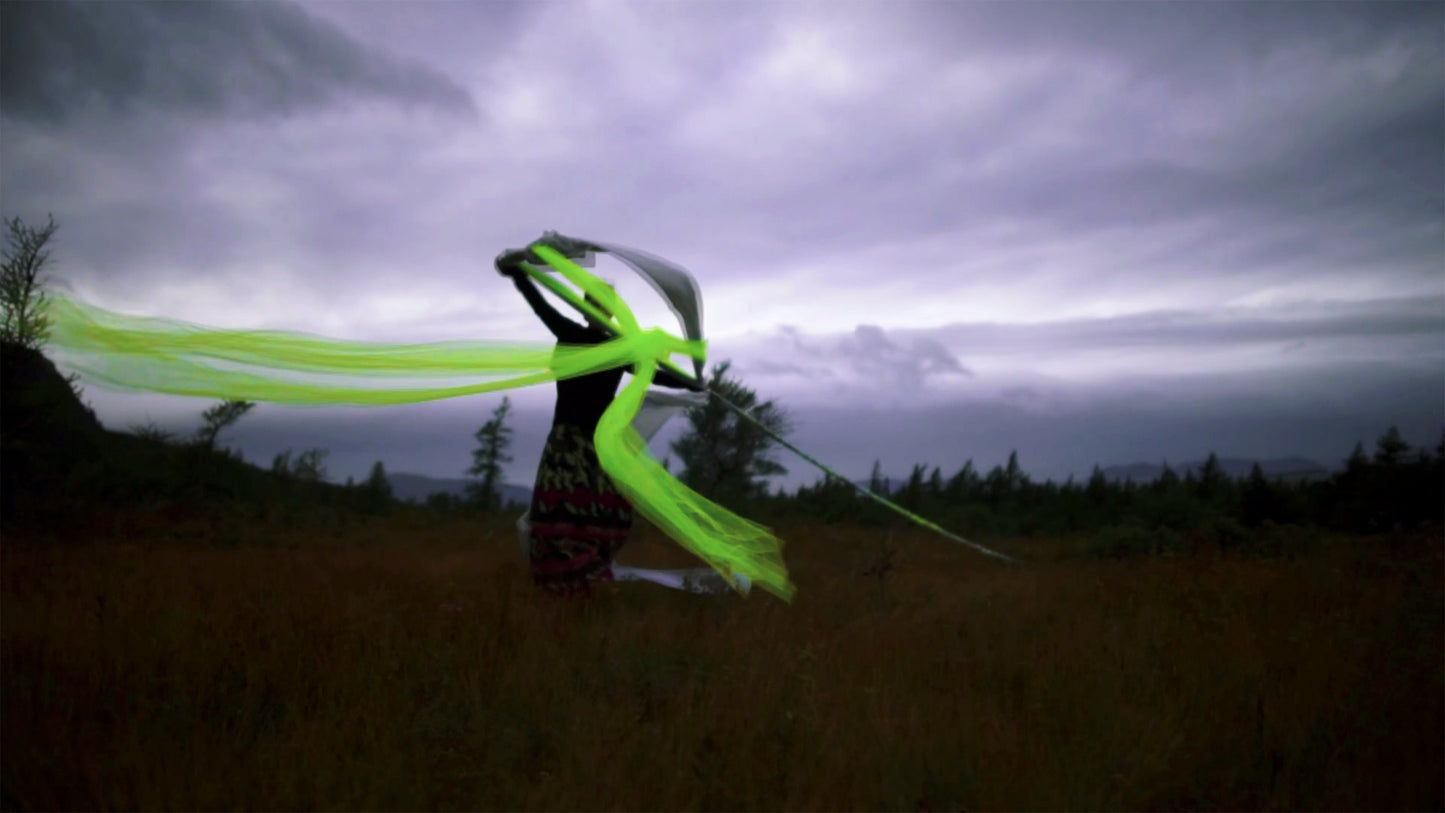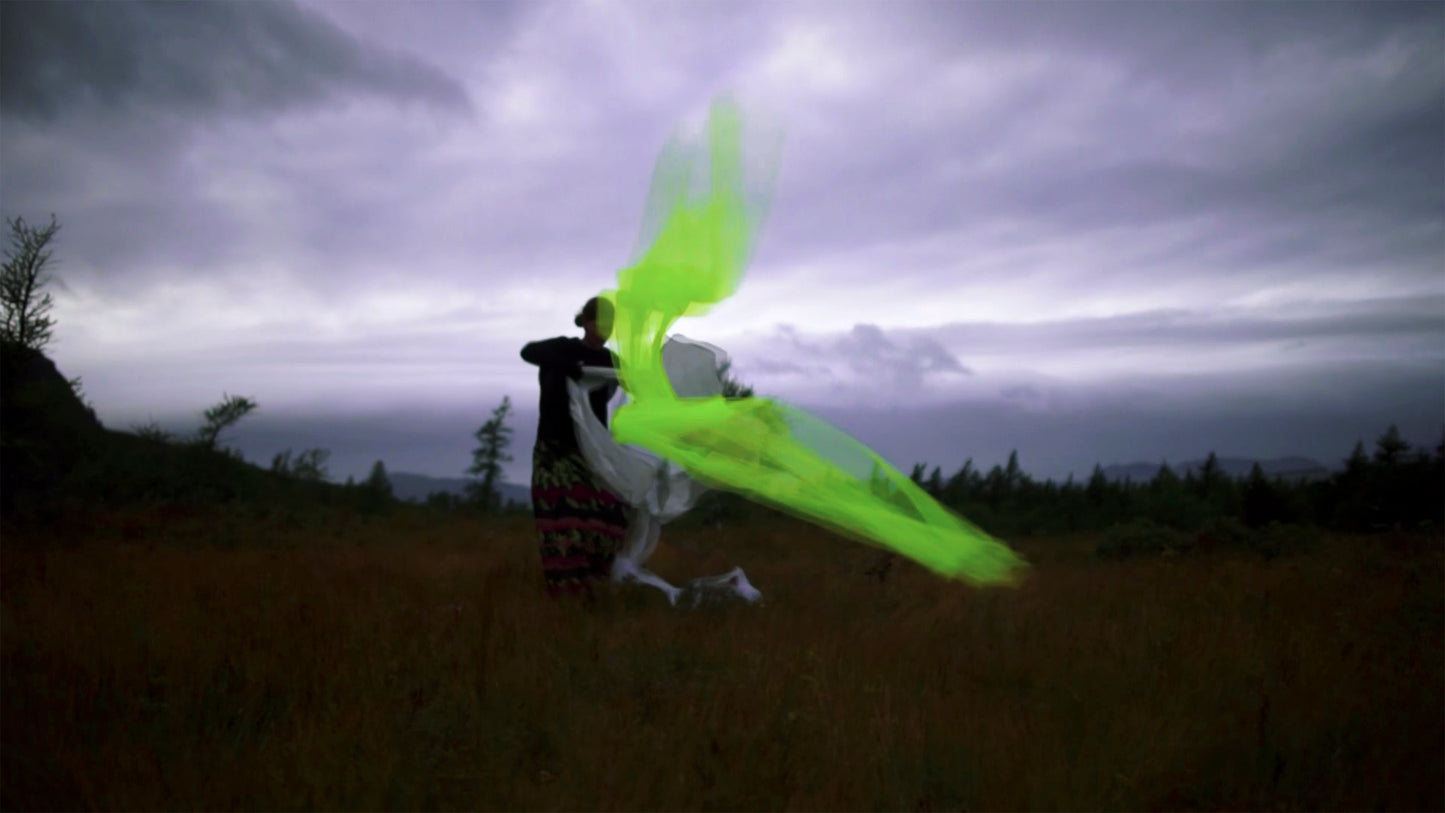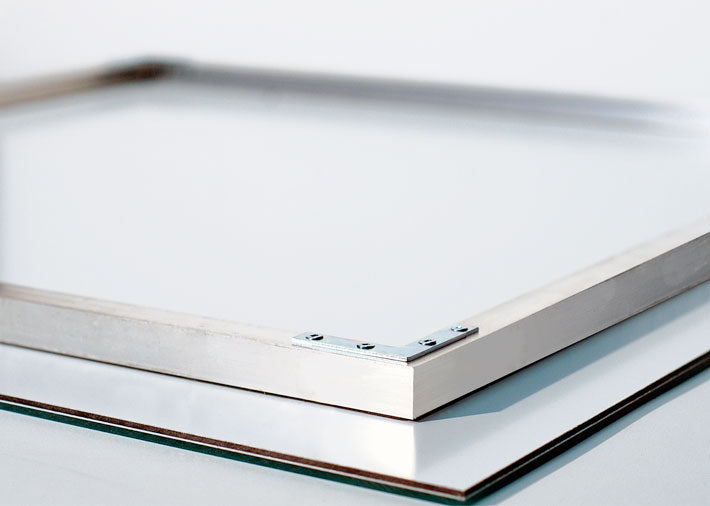 Shipping & Returns
Shipping
IOTA Studios offers free shipping on all orders within Canada, with the exception of framed artworks and sculptures. 
International shipping rates are calculated upon checkout. 
Packages are shipped by Canada Post.
Depending on size, prints are wrapped in with a stiffener, sealed in a plastic and shipped flat or carefully rolled in a sturdy box.
In the description of each artwork, it is specified whether it is digitally signed or hand signed. 
The final date for holiday orders is December 1st, in order to allow ample time for processing and shipping. Orders placed after December 1st will not arrive before the holidays.  
Please reach out to iotastudiogallery@gmail.com for any specific shipping and handling questions. Orders ship within 10 business days. 
Returns
If you have any issues with your artwork acquisition please email us at iotastudiogallery@gmail.com. We do not accept returns or exchanges. If your works arrive damaged, please notify us with images of the artwork within 14 days of delivery. Damaged digital prints will be replaced at the cost of IOTA, and in the case that a unique and irreplaceable artwork is damaged, IOTA will lead a claim process with shippers and the client will be offered a store credit or refund for the value of the artwork. 
Public Display
Artwork purchased through IOTA Studio Gallery is not for public display. Canadian Artists' Representation/Le Front des artistes canadiens (CARFAC) sets presentation standards for Canadian artists, which require that artists be paid equitably for their work, including exhibitions. If the artwork is to be displayed publicly, or in an exhibition, IOTA Studios or the artist must be contacted directly to discuss presentation fees for the artist.
Contact for shipping information
TK